MIFOP has an app to engage our members on issues, news, and labor information. Through the Michigan FOP mobile app, you can stay up to date on relevant news, events and training schedules, find and contact Officers & staff, and submit forms. You can also use the app to:
View the list of benefits available to you.
Locate and identify your state senator and state representatives.
Find affiliated lodging across the state of Michigan.
Participate in fundraising efforts / Buy Raffle tickets.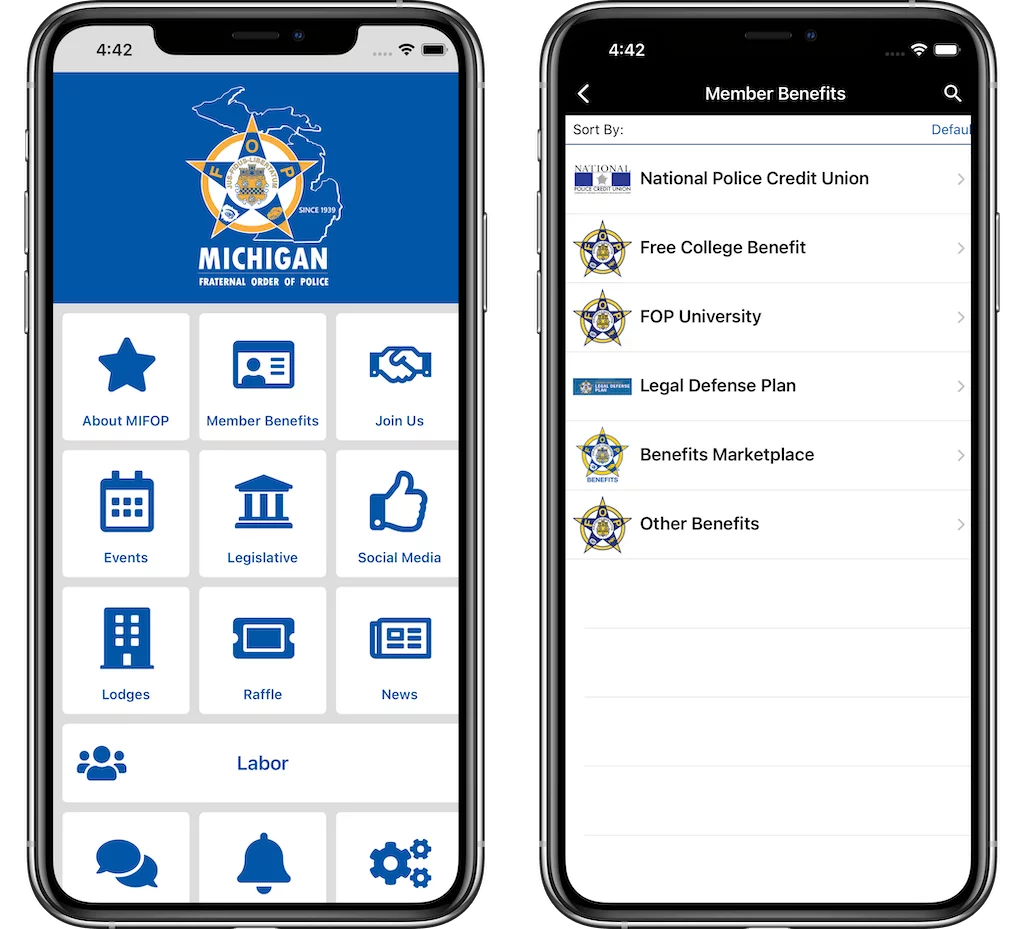 Subscribe to our newsletter today and get updates weekly!