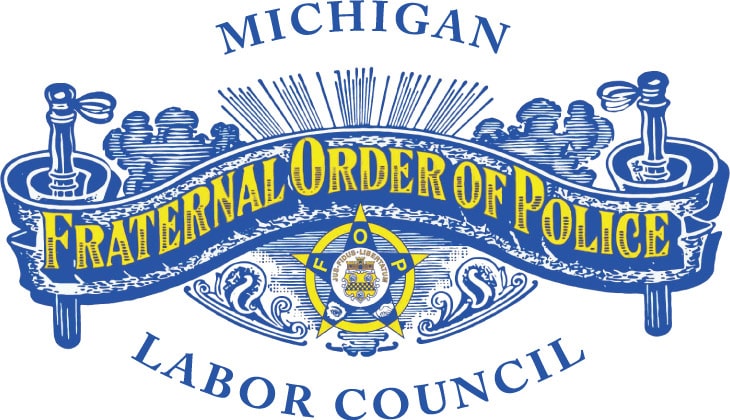 The FOP Labor Council is pleased to announce that its newly created Legal Defense Plan [LDP] is now in operation – designed specifically to meet the needs of our members. It is now available to all law enforcement officers; corrections officers; public safety officers; and public safety dispatchers.  It offers all of these advantages to our members:
Criminal legal defense coverage is tied to the date of the actual incident leading to the member's request for services. Even if the member is subsequently suspended, terminated, laid off, or disabled, the legal defense coverage will not be dropped for the original incident.
Pre-Charge & Pre-Indictment Consultation
Some plans don't start coverage until the member is actually charged with a duty-related crime – leaving open the time between the incident and the decision of the prosecuting agency to file charges. But FOP-LDP members now have up to 3-hours of paid legal fees for attorney consultation.
No Restrictions on Attorneys
The Michigan FOP-LDP has eliminated all "network" requirements for legal representation. Each member can choose the specific attorney for those times when competent representation is critical. The FOP-LDP member then puts the attorney in touch with the Legal Defense Plan. The attorney and member can jointly decide on a specific and particular legal defense coverage, described below. But the attorney-client privilege and retainer remains between you and your attorney.
You and the attorney can choose between: a regular hourly payment plan through the LDP – or a "hybrid" plan where the attorney charges higher rates, but agrees to the LDP supplemental payments – or in some circumstances, a "flat fee" arrangement, where your attorney accepts a flat fee for all criminal defense representation in a particular court case. You – and your attorney – make the choice.
Higher Hourly Fee Payments
The FOP-LDP uses an average of the State and Federal court-appointed attorney payments for Metro Detroit – not an artificially low "plan rate." The FOP-LDP then adds onto that rate to make the Plan attractive to criminal defense attorneys across the State. The current hourly rate is set at $175.00/hour.
Unlike some Associations that simply "claim" to have a Legal Defense Plan, the Michigan FOP-LDP Plan Trust Agreement can be viewed by clicking the following link: PLAN TRUST AGREEMENT.
Compliant With Federal Regulations
The Michigan FOP-LDP is compliant with all Federal Department of Labor regulations for union-provided benefit programs that are offered to its members. Payments taken in and all benefits paid out will be available for public viewing each calendar year at the Department of Labor's website, www.dol.gov.
Separate Non-Profit Corporations
The Michigan FOP-LDP is a free- standing non-profit corporation, separate and apart from the Michigan FOP Labor Council. Unlike some Associations, there is no "mixing" of funds between the two groups. Your union dues and collective bargaining representation are still separate and apart from your Legal Defense Plan coverage.
No Increase In Monthly Union Dues
The new Legal Defense Plan has created a program that cuts through the administrative costs that can drain other Legal Defense Plans. As before, your Legal Defense Plan is automatically included in your monthly Labor Council dues. There are no added or hidden monthly charges. Your monthly rates remain unchanged until the next adjustment periods, as set by your collective bargaining agreement and the By-Laws of the Labor Council and Legal Defense Plan.
A Members-Only Plan For FOP Labor Council Members
The Michigan FOP Legal Defense Plan is only available to its collective bargaining units across the State, through their monthly union dues. The entire bargaining unit is automatically enrolled in the Legal Defense Plan – there are no individual policies that can add more administrative costs. There is only collective strength through unity with the FOP Labor Council.
Subscribe to our newsletter today and get updates weekly!