Battle of the Badges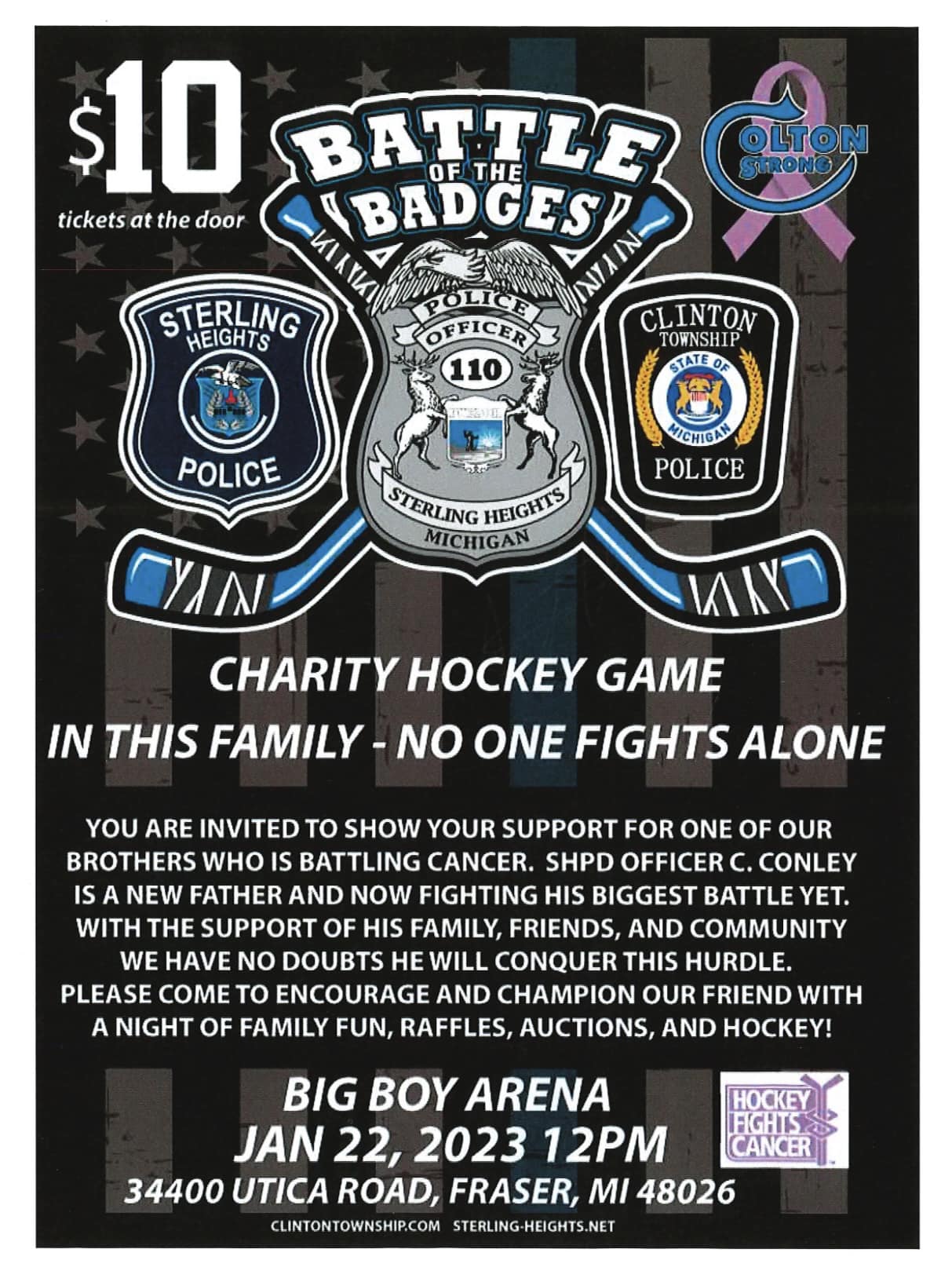 Help support Brother C. Conley (Sterling Heights Lodge 118) who is battling cancer. All proceeds of this game will go to Officer C. Conley and help him and his family will this fight!
Tickets are sold at the door and merchandise will be sold at the game.
If you want to purchase merchandise now, here is the link: https://coltonstrongevent.itemorder.com/shop/home/
Proceeds from the clothing purchases will also go to Officer C. Conley.
We thank you in advance for helping support our brother in need!